About Carolyn Barth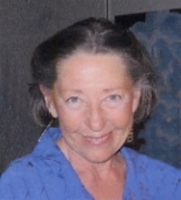 My abstract art develops from images emerging during the painting process. I may start by suggesting natural forms, but once I begin painting I rely on intuition to create something new and unique. My interest is in the excitement of motion and discovery.

Born in Montreal, I grew up in Connecticut, and moved to Florida in 1997. I have a degree in Art Education from Southern Connecticut State University and have studied at the School of Visual Arts in New York and the Fleischer Art Memorial in Philadelphia. I have participated in many exhibitions and am represented in both private and public collections. I am a Signature Member of the Boca Museum Artists Guild and the National Association of Women Artists.

All images c Carolyn Albom Barth. All rights reserved.